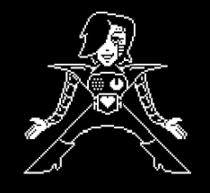 This is the FNaF RP Wiki version of the twins and not the actual twins from Terraria.
The twins (Spazmatism and Retinazer) are two teenage boys boop
Spazmatis
Spazmatism has green eyes, brown hair and war-like clothing.
He tends to be always serious and he will get angry fast.
Abilities
Spazmatism has the power to shoot green flames from his hands.
Weakness
Spazmatism is human therefore he can die.
Fear
Spazmatism is not really afraid.
Retinazer
Retinazer has orange eyes, black hair and war-like clothing.
He is not very serious and if you try to make him angry, he will laugh.
Abilities
Retinazer has two laser rifles.
Weakness
He is a human, so he can die.
Fear
He is afraid of spiders, bats, bees, other insects and skeletons
Ad blocker interference detected!
Wikia is a free-to-use site that makes money from advertising. We have a modified experience for viewers using ad blockers

Wikia is not accessible if you've made further modifications. Remove the custom ad blocker rule(s) and the page will load as expected.