Th1S mY beuAt1ful OcEE T3rz1 Pyrp3!!! DoN't st34l or else 1'lL hUnT u doWn 4nd 4sk you tO stoP politely bc Iz iz No mEaN.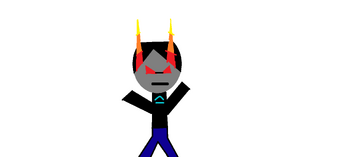 ABot
She 1s sup3r pr3ty but cuRr3ntLy h4s no p1cturE saDlY. hOpefUllY sh3 w1Ll soon tho!!!!
Powrz 4nd fr1Ends aNd faMiLy
Fr1Ck lusI!!! THis amz1Ng gUrL d1d 3v3ryThinG oN h3r owN!!!! Fr1Ck fr13nds and faMilY too!!! i'M tOo l4zy to incluDE th4t.
BIG NOTE AND REMINDER:
I T ' S A J O K E!!!
Please oh please don't actually take this seriously! Ocees are supposed to be funny and stupid! No judging me.
Ad blocker interference detected!
Wikia is a free-to-use site that makes money from advertising. We have a modified experience for viewers using ad blockers

Wikia is not accessible if you've made further modifications. Remove the custom ad blocker rule(s) and the page will load as expected.