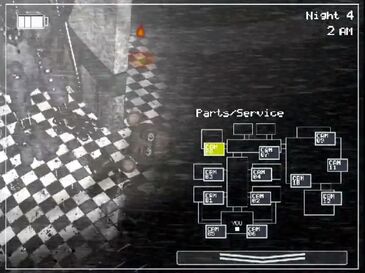 Pyro is a fire loving animatronic who was ripped up by animatronics 2.0. It is said that he haunts the spare parts room.
Who knows?
It is said that should the player look at the spare parts room at 2am (when he died) you can see a spark of fire.
But who really knows whether the next thing he sets on fire...
Will it be you?
Do you even want to find out?
And might he even be on your side?
Ad blocker interference detected!
Wikia is a free-to-use site that makes money from advertising. We have a modified experience for viewers using ad blockers

Wikia is not accessible if you've made further modifications. Remove the custom ad blocker rule(s) and the page will load as expected.