Do Not Edit Without VoodooVinceFano3o's Permission!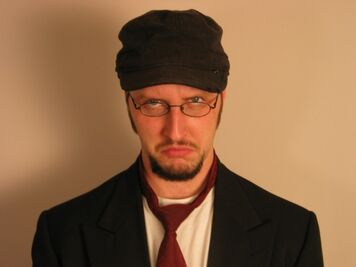 "Hello, I'm the Nostalgia Critic. I remember it so you don't have to!" - Nostalgia Critic
The Nostalgia Critic is a movie reviewer on the internet.
Appearance
Nostalgia Critic is a white male wearing jeans, brown shoes, a white shirt with a black jacket and red tie. He also wears glasses and a black hat. He has a small beard and has blue eyes.
Weapons
Nostalgia Critic is known to carry mostly a gun such as a SIG Sauer P226 and even a Beretta 90-Two. He was also seen in the Shining review to carry a mallet; in order to replicate the scenes from the mini-series.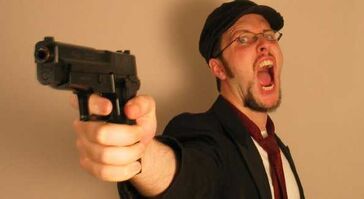 Ad blocker interference detected!
Wikia is a free-to-use site that makes money from advertising. We have a modified experience for viewers using ad blockers

Wikia is not accessible if you've made further modifications. Remove the custom ad blocker rule(s) and the page will load as expected.